Our Team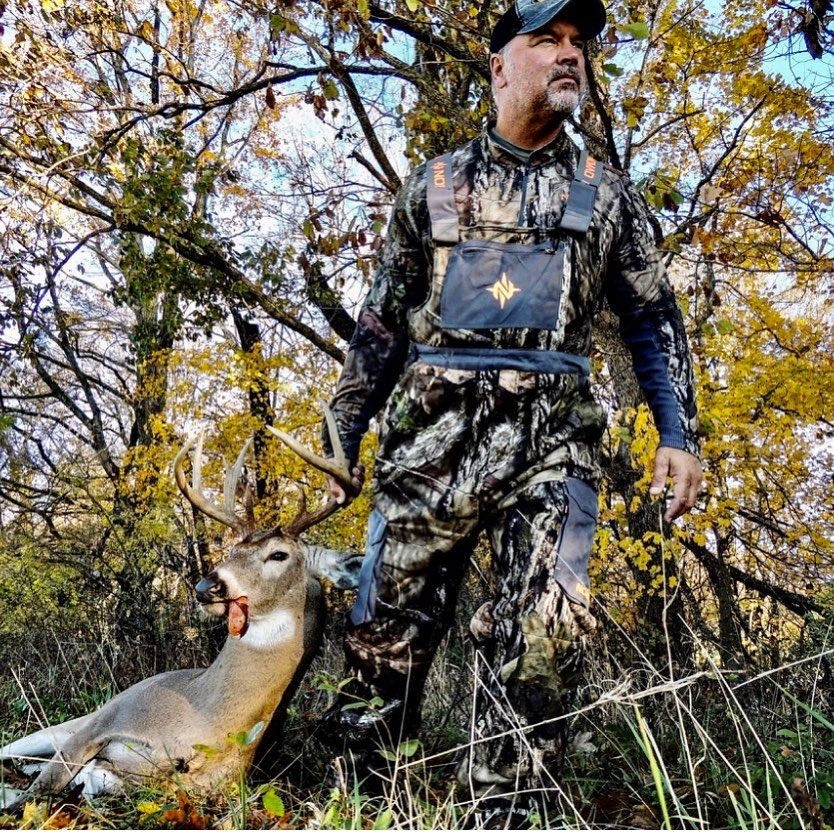 Mark Clifford - Founder, CEO & Owner
Founder and president of Premier Outfitters. Mark is a US Army vet, and has 50 years experience hunting whitetail. Mark has harvested 25 record class bucks with archery equipment and countless bucks with a gun while chasing them all over the country. He is a pro staff member for Happy Herd Nutrition's, Hurricane Safety Systems,Cabela's and Knight Rifles. Mark has been featured on many syndicated hunting and outdoor shows to include Deer and Deer Hunting TV, Land of Whitetail TV, Reel Shot TV, Blitz TV,North American Whitetail TV, Catchin Deer's and is a published author in North American Whitetail Magazine and Field and Stream Magazine.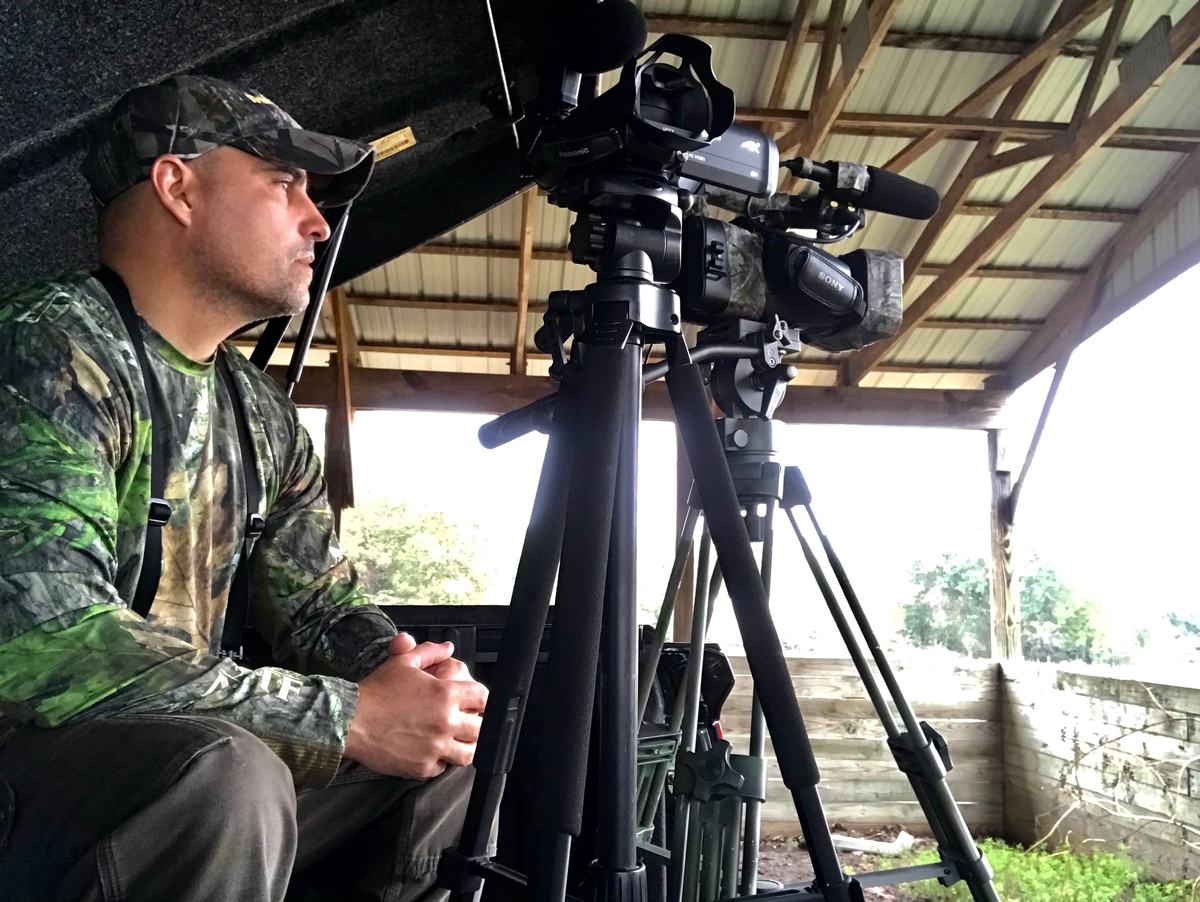 Erik Pacheco - Operations Manager & Guide
Erik brings to the team 30 years of whitetail hunting experience. He has been a committed member of the Premier Outfitters Team since 2009. He is a decorated veteran of the United States Marine Corps and United States Army. Erik serves the people of Hopkinsville KY as a Captain on the Hopkinsville city police department and is a Graduate of the FBI National Academy, NA Session 261. Erik has assisted with the production of many nationally viewed hunting television shows, serves as a Pro Staff Team Member with Knight Rifles and is a published author for North American Whitetail Magazine.
Erik serves a vital role at Premier taking care of many of the behind the scenes task to include managing the team's safety and first aid training certifications as well as certification for each guide to be licensed through the state of Kentucky.
In addition to his managerial duties Erik also is one of our talented videographers.
Through Eriks long time affiliation and management position with Premier he is considered as a whitetail Authority and has been invited to represent Premier Outfitters as a guest speaker to many organizations such as QDMA covering topics such as Growing and hunting mature Whitetails.
To top it all off Erik is responsible for the harvest of many a mature buck for his clients over the years.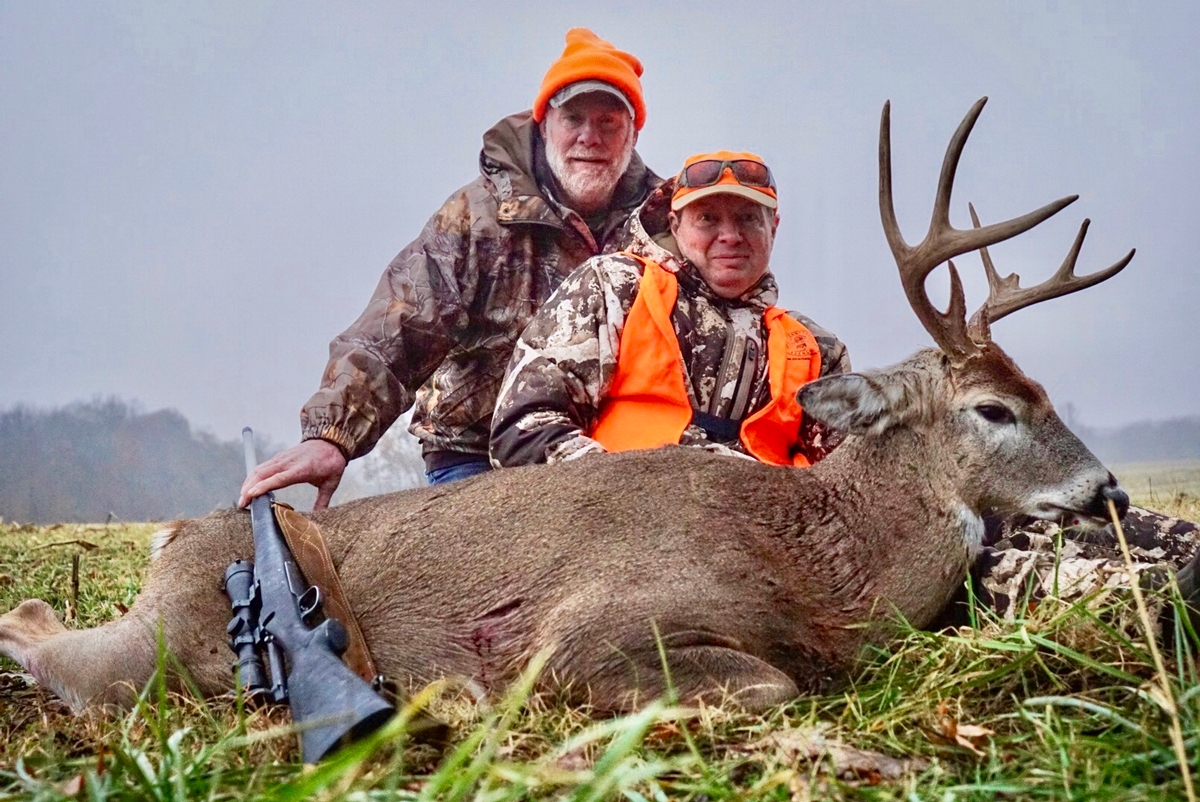 Hal Kornprobst - Guide
Hal is a retired firefighter of 25 years. Now that Hal's first responder duties are over, he has the time to enjoy his passion of being in the whitetail woods. Hal has 25 years whitetail hunting experience and 10 years experience guiding hunters to the buck of a lifetime.
Hal's dedication to Premier Outfitters and eye for detail when preparing for the hunt Is unsurpassed, his hunters know they can count on him to take care of every detail during their hunt.
Hal has been a Premier Outfitters Pro for 8 years.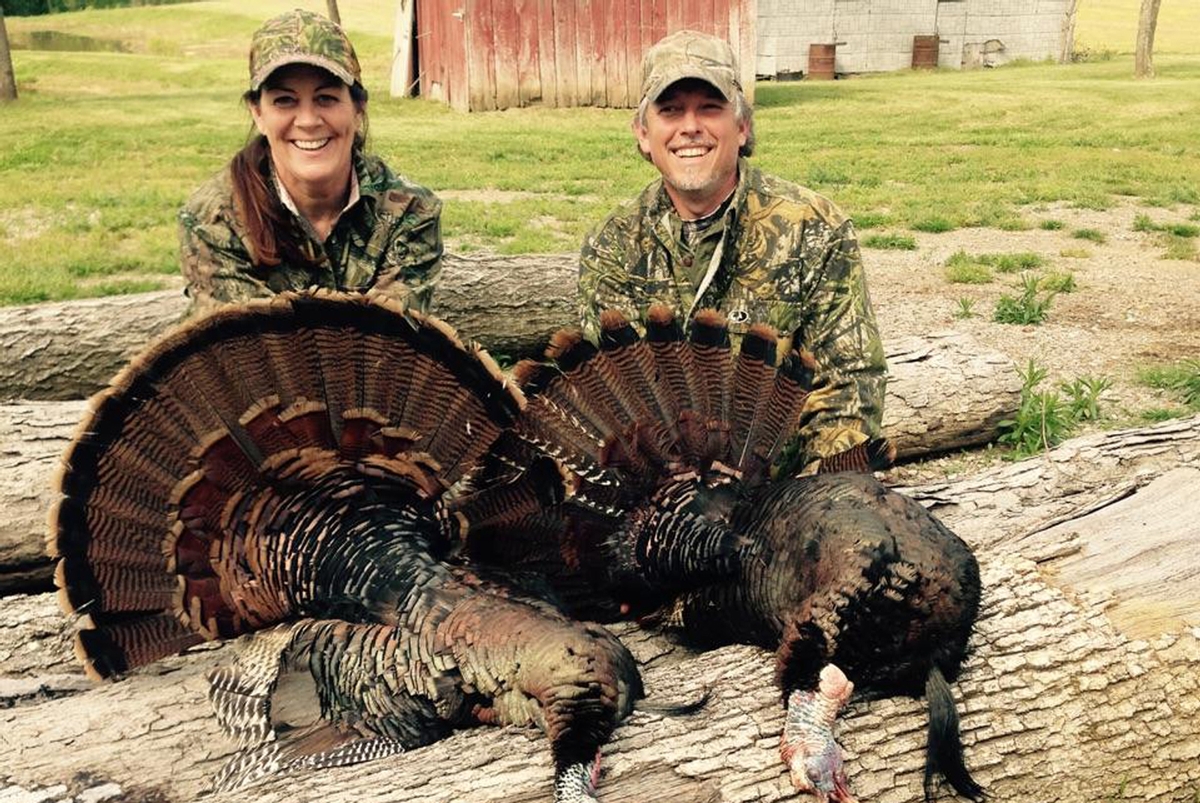 Thad & Kim Hopper - Guide/lodge host
Thad is a Western Kentucky native with decades of hunting experience under his belt. Thad grew up in Christian County, Kentucky where he has raised his family hunting Trophy whitetail and big toms. Thad's knowledge and ability to consistently Provide information About giant whitetail and smart old toms is considered by many to be unequaled.
In addition to being a dedicated member of premiers team he and his wife Kim Pictured with Thad are one of our lodge host. Kim is known throughout the region for her outstanding culinary excellence and hospitality.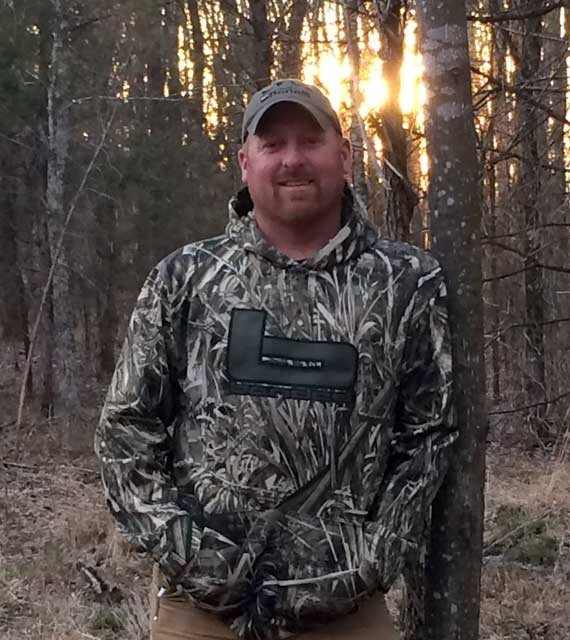 Clint Dulin - Guide
Clint Dulin has been hunting all his life. He killed his first squirrel at the age of 4 and his first deer at the age of 8. It didn't take long to figure out that he was addicted to the outdoors. Thanks to his Dad who taught him how to hunt, he can now share what he's learned over the years with his children and others. It's a privilege for him to be able to enjoy God's creation in the outdoors. Living in Christian County all his life has been a huge blessing to experience the monster bucks and the abundance of turkeys that this land provides!
Clint has been a dedicated guide on Premiers team since 2009 and has gained a reputation as one of the best whitetail and turkey guides in the industry.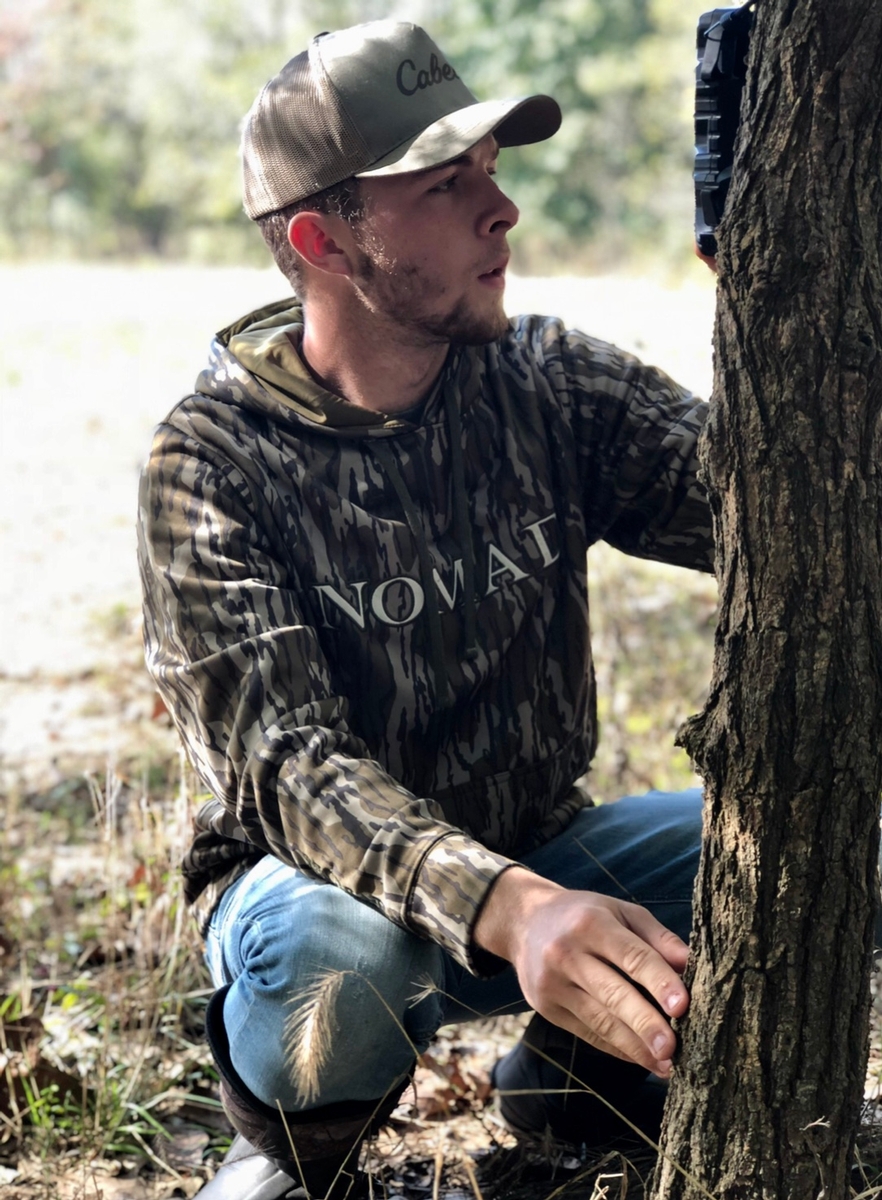 Kyle Pillar
Kyle Pillar- Guide
Kyle brings a level of whitetail and Turkey hunting enthusiasm to our team that is hard to top. Kyle is a lifelong, die hard hunter that prides himself on whitetail and turkey knowledge acquired from countless hours spent in the field studying mature buck and mature tom movement and behavior.
There is so much that goes into the role of being a guide at Premier Outfitters. Kyle's dedication to Premier Outfitters and our hunters success shows in his daily efforts. Kyle begins the seasons prep mid Summer yearly as he logs countless hours scouting farms,glassing fields and running trail cameras. With the knowledge he gains from his efforts he then places new stands throughout the season to get our hunters in prime positions for a whitetail experience of a lifetime. Kyle has guided countless hunters to the buck of their dreams.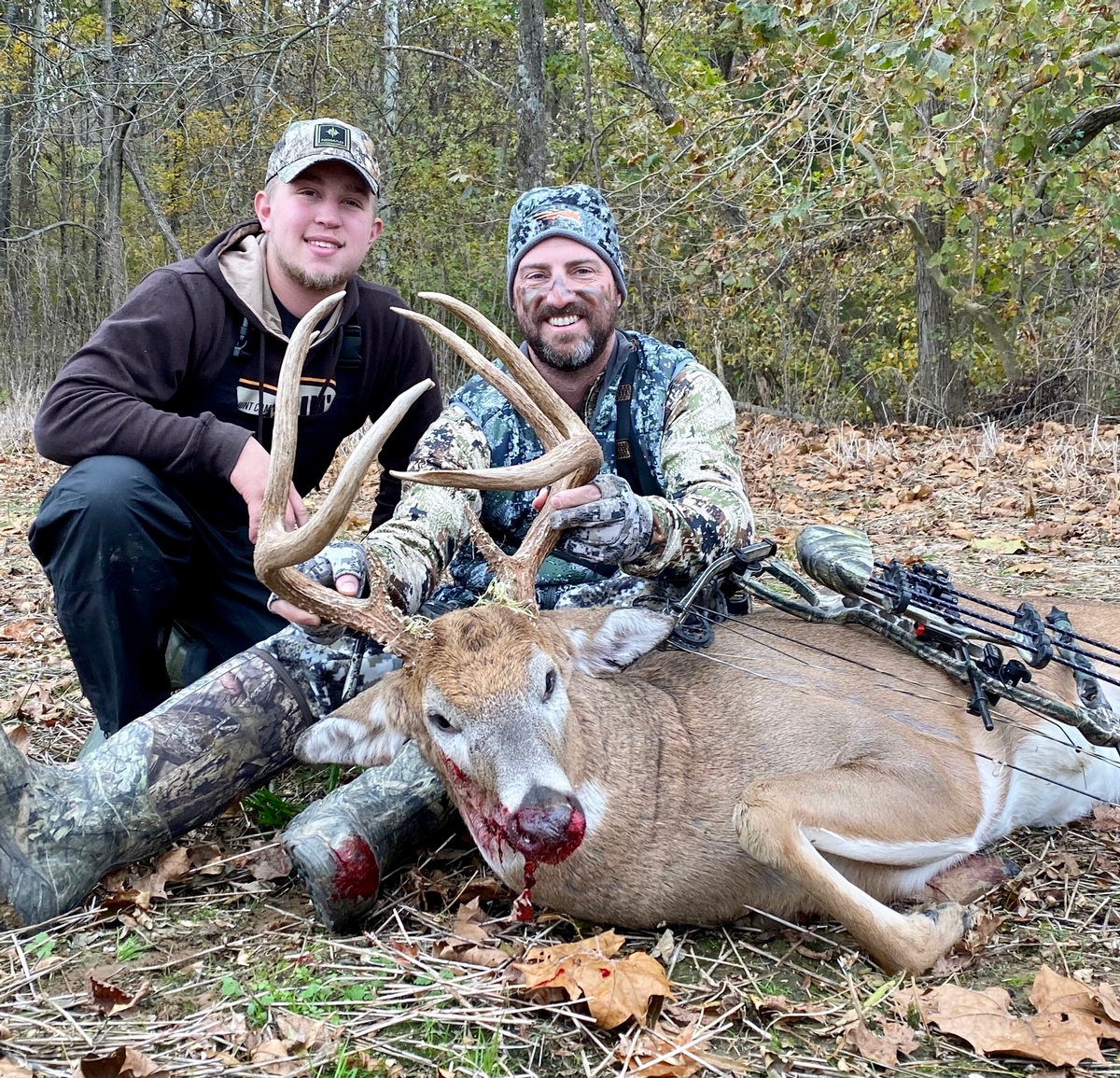 Farms Manager and Guide.
Caleb is a western Kentucky native. Caleb brings a wealth of knowledge and information about mature Whitetails and big ol toms to premiers team and is a seasoned guide responsible for many a big bucks going home with his hunters.

Being raised and working on a grain farm, Caleb brings an agricultural background to Premier Outfitters. In addition to guiding, Caleb implements our nutrition aspect of management as our farms manager by strategically placing highly nutritious food plots and mineral sites throughout our properties and Managing all our farms.
Being a farms manager at Premier Outfitters is a big responsibility. Caleb's duties just to name a few consist of Keeping Premiers fleet of vehicles and UTV'S maintained and in good working condition, ordering new stands and maintaining all existing stands to ensure our hunters safety, maintaining shooting lanes , marking all travel routes to and from our many stand locations,planting food plots, recharging existing mineral sites and adding sites as needed, running trail cameras and documenting bucks age progression yearly, supplying team members with hit list bucks from our properties stand locations, logging deer movement for use as historical data, coordinating a hunt plan for each hunt based on information provided by team members and his personal findings and the list go's on and on. It's a big job.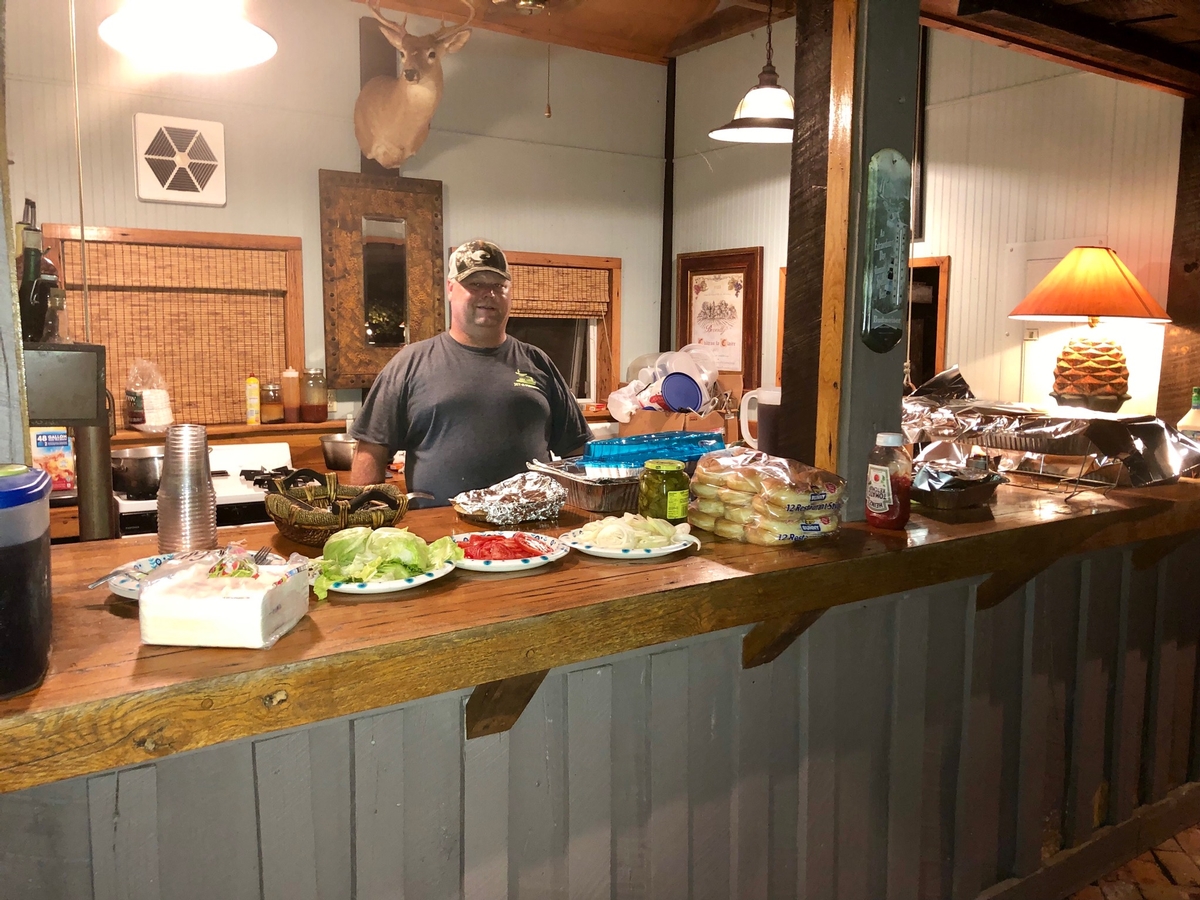 Chef - Brian Denny
Brian is a Western Kentucky native that is known throughout the region for his amazing southern cuisine. Brian is a sought after chef that has been hired to feed up to 800 hungry guest at corporate events and weddings in Kentucky.
Brian heads up the south lodge culinary team. You won't go hungry at Premier Outfitters that's for sure.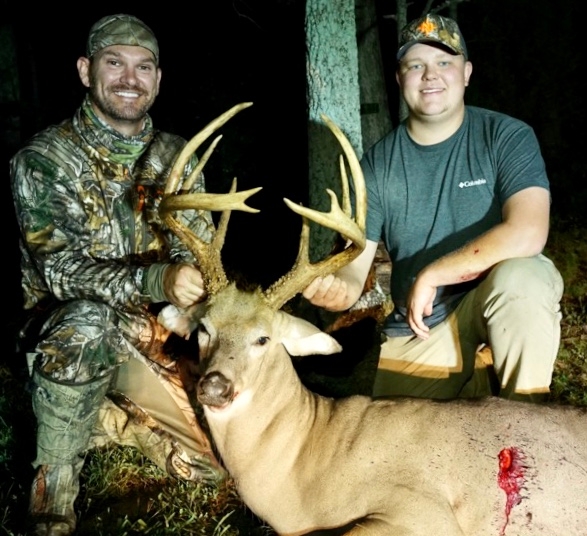 Guide/videographer - Dallyn Hopper
Dallyn is a Western Kentucky native that has been hunting mature whitetail and big toms from an early age. Growing up in Christian co. Kentucky, Dallyn has first hand knowledge of the areas we hunt and understands what it takes to be successful while hunting mature whitetail and toms.
Dallyn is known for his work ethic and dedication and is requested yearly by Premiers returning hunters.
Our guest can always count on Dallyn for a big smile and an opportunity while hunting under his direction at a big mature Kentucky whitetail.
Videographer/Producer - Marc Mcnatt
Marc is a 20 year veteran of the marketing and advertising world with a passion for outdoor filming. Marc has lent his talents to both aerial and conventional filming as well as photography. As a licensed drone pilot, he is able to show a unique view of the outdoors and Whitetail hunting experience.

Marc heads up our video production crew and is responsible for producing an editing or digital series "Premier outfitters the season" That can be seen on our Instagram and Facebook pages and also on our YouTube channel "Premier outfitters this season"