December Muzzleloader Whitetail Hunts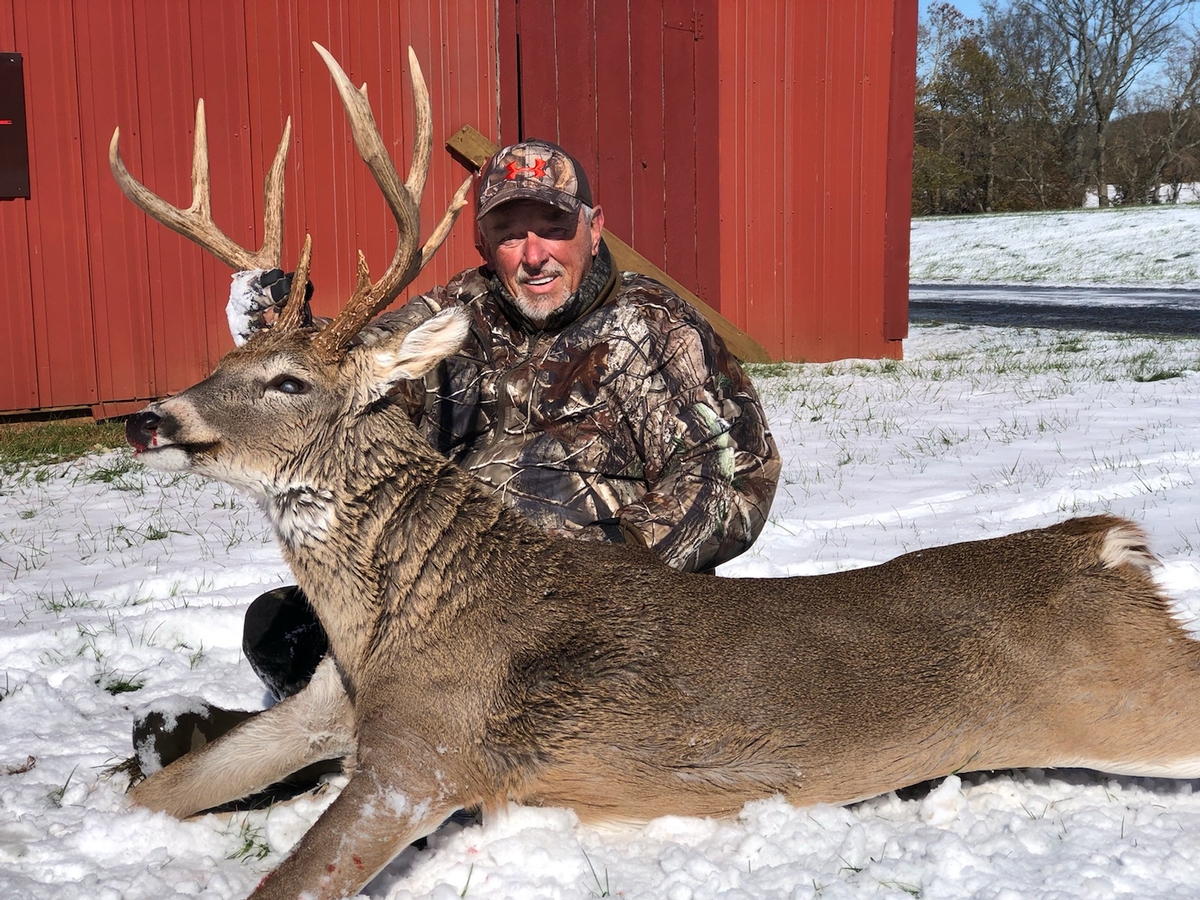 THE HUNT IS A 4-NIGHT, 3-DAY HUNT INCLUDING LODGING & GUIDE. FOOD IS EXCLUDED.
You will have the opportunity to hunt three days with a modern muzzleloader. The lodge has a full kitchen available for your use and several restaurants are located within a 15-minute drive. The professional guides at Premier Outfitters have spent countless hours patterning targeted trophy bucks prior to your hunt and have placed numerous stands to get you up close and personal with a mature buck. December brings on the secondary rut, as doe key in on food sources bucks will frequent these areas searching for their last breeding opportunities. You'll hunt scouted areas throughout our properties that are producing the most recent mature buck sign. We'll have up-to-date trail cam photos available and our guides will have scouted heavily before your arrival. The hunt areas include freshly harvested soybean fields, cut corn fields, transition areas and winter oat and rye fields. You can expect to hunt from comfortable ladder stands, and/or shooting houses.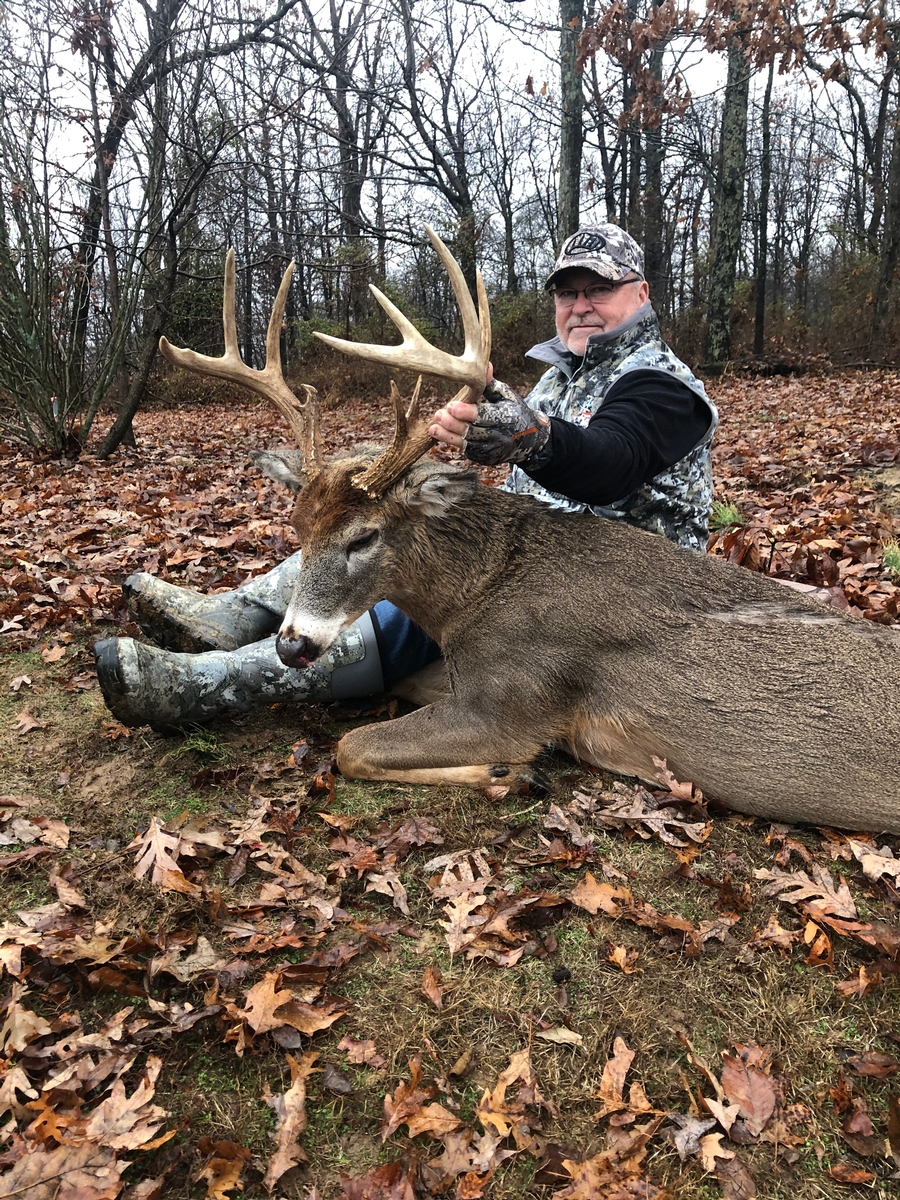 Quota
For this hunt, you'll be allowed to harvest a 4 1/2 year old or older buck of minimum body weight of 200 lbs or bucks will have a minimum 5-inch mass measurement at the H1 measurement, antler base, and a doe.
THERE WILL BE A FINE OF $1000.00 for bucks below our minimum standard. THIS FINE WILL BE DOUBLED TO $2000.00 ON THE LAST DAY TO AVOID THE URGE TO KILL JUST TO FILL YOUR TAG.NO EXCEPTIONS! Payable immediately.
This method ensures our bucks have the opportunity to reach maturity.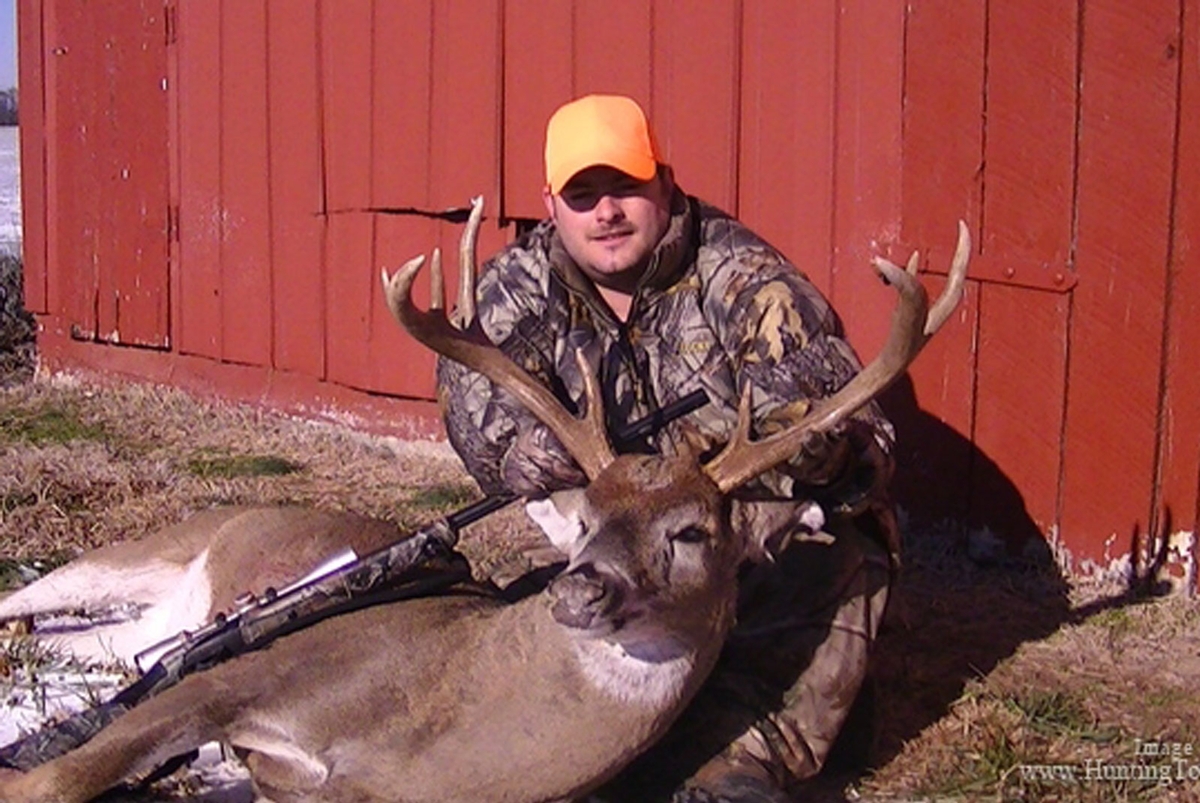 Hunt Information
Date: December 9th-11th,2023
Cost (per person) : $2,700 ALMOST SOLD OUT. CALL FOR AVAILABILITY.
(50% due with reservation, balance due not later than August 1st - Send all payments to Premier Outfitters, 207 Upper View Court, Greer, SC 29651) ***** ALL CREDIT CARD PAYMENTS ARE SUBJECT TO A 4% PROCESSING FEE****
***ALL PAYMENTS ARE NON-REFUNDABLE ***
*** WE CAN NOT ROLL HUNTS TO FOLLOWING YEAR***
We recommend trip cancellation insurance. We do not sell trip ins.
2024 DATES.
Cost (per person) $2700.00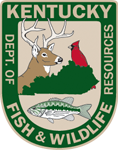 Kentucky Hunting License Information