Premier Outfitters Testimonials
Here's what a few of our customers have had to say about us.
Have a testimonial of your own to share?
Send a Testimonial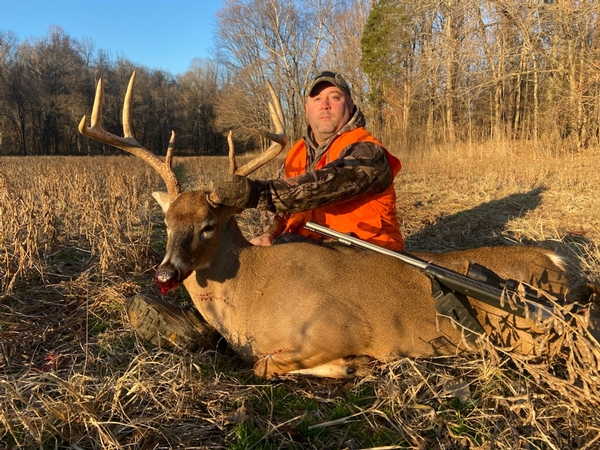 Chad Dial
December muzzleloader 2021
Just finished up the late muzzleloader hunt at Premier Outfitters and I would recommend them to anyone looking for a Midwest whitetail hunt. We didn't have the best weather with probably 4" of rain the first two days but still saw lots of deer everyday including tons of doe's and some good bucks. The late season can be tough with bucks run down from the rut and weather being a big factor but the guys do their homework and will put you on deer if you meet them halfway by hunting hard & listening to their advice. Caleb and Jay were awesome guides and super fun just to talk deer with. We most certainly would come back and hunt with these guys again!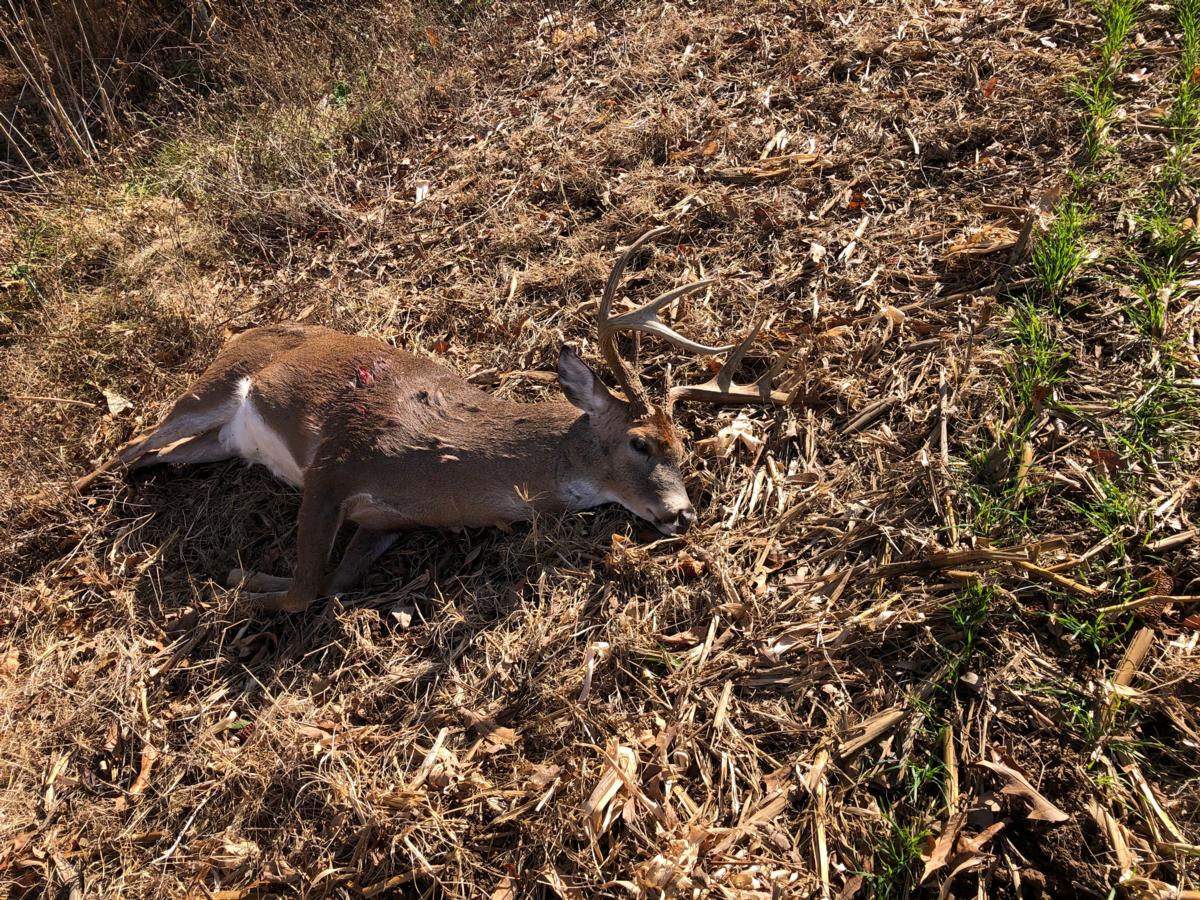 Ryan Carlson
Fall 2021 (Rifle Rut) - Mayville, NY
Mark & Eric, I want to thank you for the great hunt and awesome memories. 2021 was my first year ever doing a guided hunt. I could not have picked a better team!! Eric put me in a great spot and I was fortunate enough to shoot my biggest deer on the first day. Deer were plentiful and saw another shooter days later. I cannot express enough gratitude for being able to get a clean shot on a trophy deer. Then being able to shoot two additional does for my freezer. Your operation is top notch. Brian's food was awesome and I really enjoyed spending the down time with Eric, Hal and Kyle. I will defiantly be back for another hunt. God Bless and thank you again.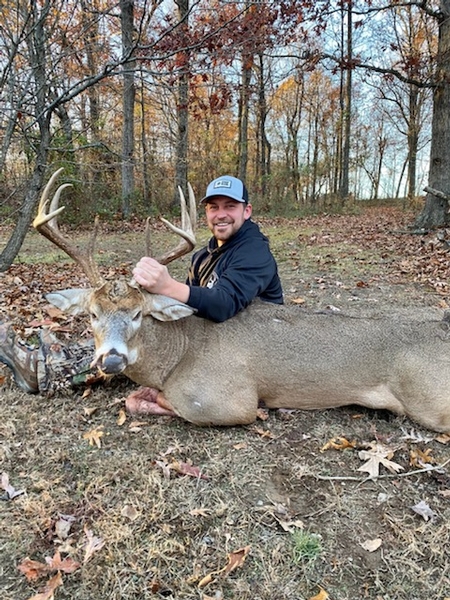 Zack and Skip Pratico
Rut rifle 2021
Hey Mark,
I wanted to reach out and thank you for another great weekend of hunting!! I can't tell you how much fun we had with Jay. He was a true professional and we laughed with him all weekend. He was diligent in his approach, and was sure to show us the bucks we were looking to kill which really helped us avoid any mistakes this year.
It was by far one of the most fun hunts Dad and I have ever been on!!! From Phyllis to Steve along with yourself, you guys run a great operation! I just wanted to make sure you know how much we appreciate it.
We were sad to hear Luke was no longer with you but we can't speak highly enough of Jay and his effort. He is a true asset to your operation!!
Can't forget to mention Preston as well, great kid! We will see you again soon!! Take care and god bless.
Thanks,
Zach and Skip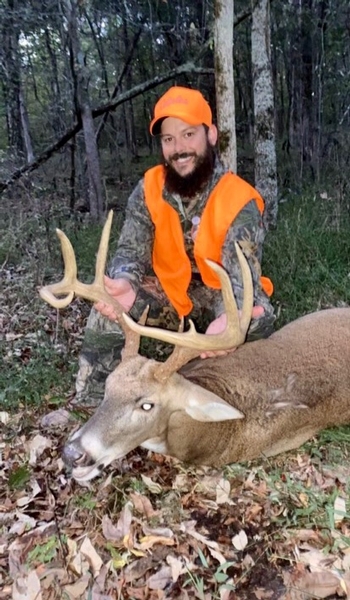 Terry Parker
Muzzle loader combo hunt 2021
Hello Mark and Shea
Thank you so much for a wonderful hunt.
The memories I made with Chase and Dillon will last us all a lifetime.
I wish Dillon could have got one but I think he is ready to come back soon.
The only way the hunt could have been any better would have been for all of us to have scored.
Honestly we never came expecting that.
I've heard talk already about trying to come back in 2023.
Chase will be in touch soon I'm sure.
He has already done a review I think.
He has a password and everything already set up with bowsite.
I'm certinly no expert on outfitters but I've hunted with a few over the years.
I actually worked for one in Colorado thru an Elk season back in 1979.
You have the nicest set up that I have ever hunted out of.
What makes yours so special besides the quality of your deer is your people.
Kyle is a fine young man but you knew that already I'm sure.
Thanks again for a great hunt.
Best wishes for a safe and successful rest of this season.
Your new Alabama Friend and Fan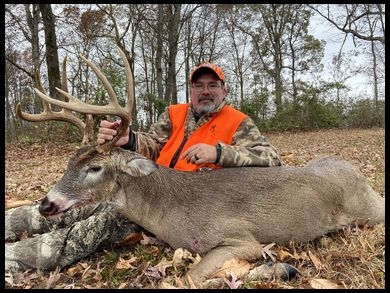 Shane Shires N.C
Rut Rifle
This was my third hunt at Premier. On every hunt , they have done everything possible to make my hunt enjoyable. Mark,Caleb,Dallyn,Clint,Thad, Jay and Phyllis are all great. They work hard to make you feel welcome and have an enjoyable successful hunt. I consider them friends and can't wait to take my son turkey hunting this spring and then be back opening day of Bow Season chasing a Big Mature Buck!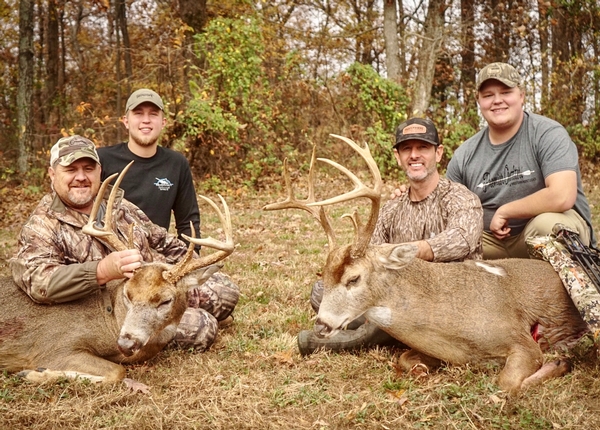 Jim Melley
Rut bow hunt
Mark Clifford and his staff work tirelessly to put you on a mature buck . Marks staff is very knowledgeable and will do all they can to make sure you are comfortable in identifying a mature buck before you go to the stand . The accommodations are second to none and the southern style meals are the prefect end to a long day in the stand . I have hunted with many outfitters so I can say with confidence that Premier Outfitters is the best you will not be disappointed .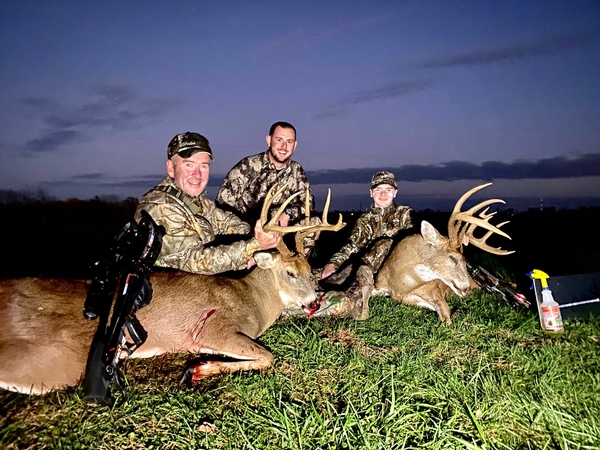 David Freeley Kevin Freeley
Rut bow hunt
We had an amazing trip. Took my 17 year old son Kevin we both got great bucks. Whole experience was great. My son's guide Teagan absolutely made his hunt. My guide Hal was also great, a real pro.
Highly recommend this outfitter, Mark has his act together and it shows. We will be back.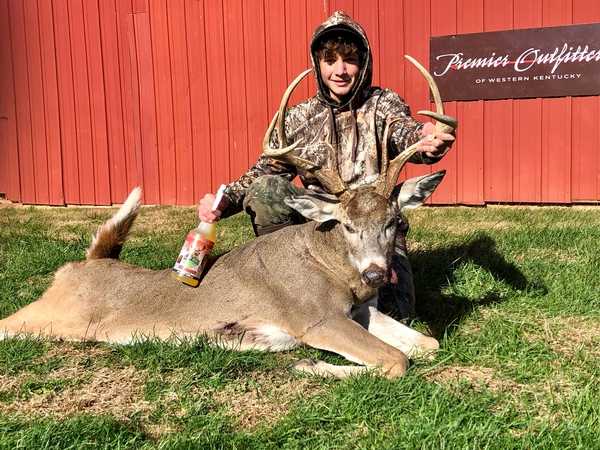 Blake Marsacano
rut rifle hunt
Heck yeah man!!! Great work Blake Marsicano. I am so proud of the great man and sportsman you are becoming....can not say enough good things about Mark Clifford and his outfitters "premier outfitters" great and abundant quality of deer.great company and comrade at the lodge and the food is out of this world, hats off to chef Brian.. guides are fantastic as well. Can't wait to come back next year..thank you Mark for putting together such a magical place... and of course the happy herd nutrition draws them in like magic..what a great product to endorse!!!
Justin Marsacano FL.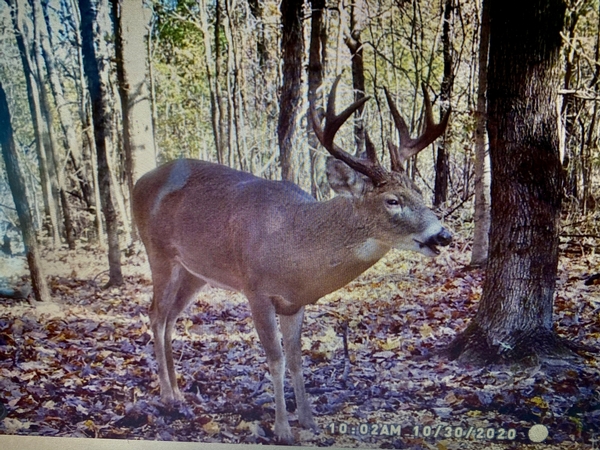 Jim Bentzel
Rut Bow Hunt
I just want to say that I have been to many places hunting whitetail deer in the country and this was far the most professional hunt that I have been on. I passed on 3 shooters early and had the opportunity on my last day but could not get my buck stopped for a shot. I would like to thank mark and also my guide Kyle for an amazing hunt I surely will be back soon.
#greathunt #newfriends #bigbucks
#outstandingoutfitters
#definitelybeback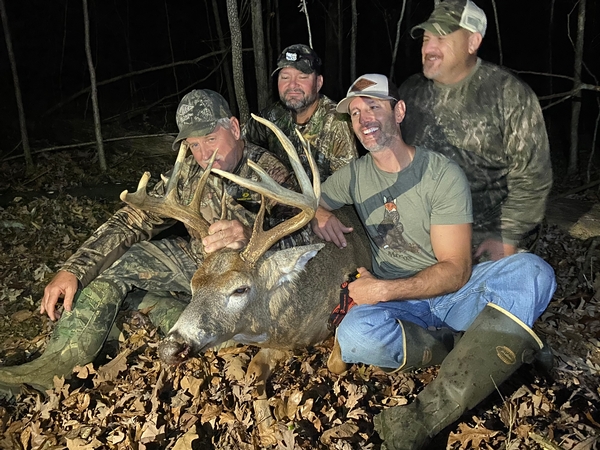 Mitchell Feagin
Rut bow hunt
Wow what a trip we had! Gonna remember this one for ever. And yes your staff works tirelessly for all the hunters in camp. I got to see what went on behind the scenes after the guides drop the hunters off, needless to say they don't just go back to camp and sit around. They are working from the time the hunters are dropped off till there picked back up. My hats are off to them. Yes sir we have made family friends with all of you and we plan on making many more memories in the future. Thanks to all at premier for a great job!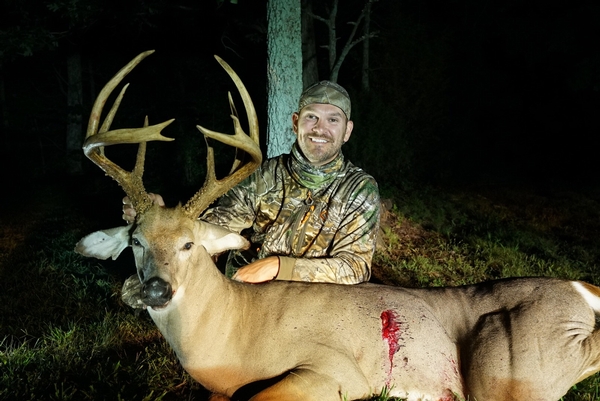 Jon Talbot
The hunt was great, and I obviously couldn't be happier with the deer I took home. You guys do a really nice job. The preparation is apparent and the guides seemed to be just as vested (if not more) as the hunters in putting deer on the ground. I have a few hunts planned already for the next couple years but will be coming back and bringing some more people with me. I'd like to try the rut down there. but like the early season hunt too much!!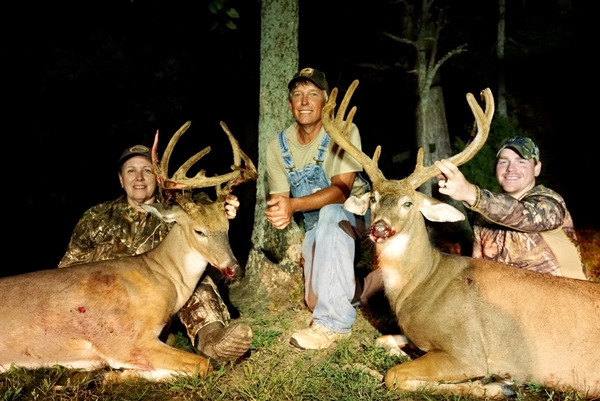 Justin Marinkov
We had an absolute blast, the camp and food was great, your guides offered us help with anything we needed, and we harvested two
great bucks! Our trip literally could not have been any better! It is clear that you all take a lot of pride in what you do and have no
issue with putting in a lot of hard work.
Mom and I definitely want to save our spots for the 2021 hunt. Please let me know what you need from me to do that.

Thanks,
Justin Marinkov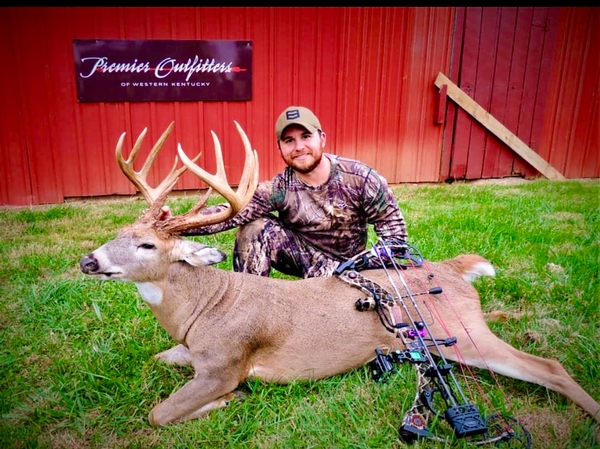 Andre Miller
I'm sure as you have read many other reviews this place is legit and absolutely amazing! If your looking for the hands down best place to go on your next hunt this is the place. Mark and his crew will do everything in their power to put you on some truly nice bucks. It wasn't uncommon for me to see 15-20 deer in a full days sit. Their guides work their butts off from the time before you get till you leave to make sure your taken care of. I would definitely recommend Premier Outfitters... so much so I booked a hunt for next year before I left!
Brice Hartner AL
I have visited many whitetail outfitters across several states. I can confidently say Premier Outfitters is the best of the best. From the moment you walk in the door you are treated like family. The entire Premier team go above and beyond to make your hunt a pleasurable one. The food and accommodations are excellent. Our guide Clint went above and beyond to put us on trophy whitetail. Each member of my group saw shooter bucks. I was fortunate enough to harvest a 154" 9 point the first sit. I believe out of the 12 hunters in camp there was 7 or 8 bucks taken. Excellent four days of rut activity! Fair chase hunting is never a guarantee, but Mark and his team work hard to make your hunt a success. I will definitely be going back! Many thanks Premier Outfitters!!
Karl Schuster
It was a great hunt, stand setups were well thought out and placed. Had lots of deer and turkeys within bow range just not the one I was looking for. Lodge and food were good if you went hungry it was your own fault. Overall this was a great hunt I've been home 12 hours and we booked a November hunt for next year.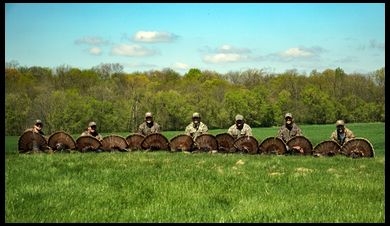 Ben Negus AL
First class outfitter with great lodging and guides.. Mark runs a top notch outfitter and I would recommend premier to anyone looking for a place to go deer or turkey hunting.. group of 7 of us killed 13 birds in 2 1/2 days and had couple missed opportunities that would have tagged out all of us.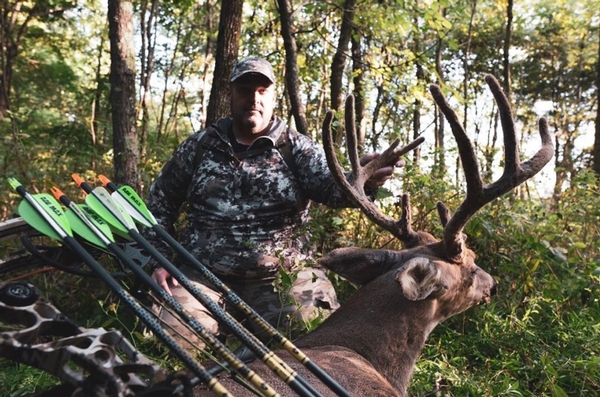 Jesse Arndt WI
This was the second velvet hunt consecutive years for my wife and I and we couldn't be more happy . Mark Cliffard and his guides work there tails off for every hunter in camp . The guides had pics of the shooter buck we would be hunting and they weren't lying because we shot those exact deer . The attention to detail is second to none on each and every stand location. Premier outfitters is the real deal . I'll be back again and again.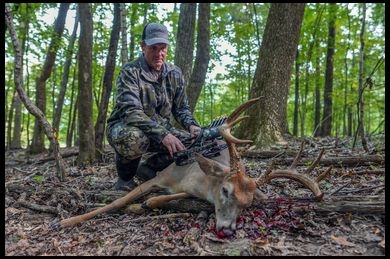 Troy Biddle IL
Premier Outfitters offers a truly great hunting experience.Seasoned hunters understand how difficult early September transitional hunts can be and my guide and Premier Outfitters put in the time to allow us to capitalize on the current trophy buck patterns that were going to change any day. They had a plan and we worked the plan. Things worked out very well. Our group is already booked again for next year.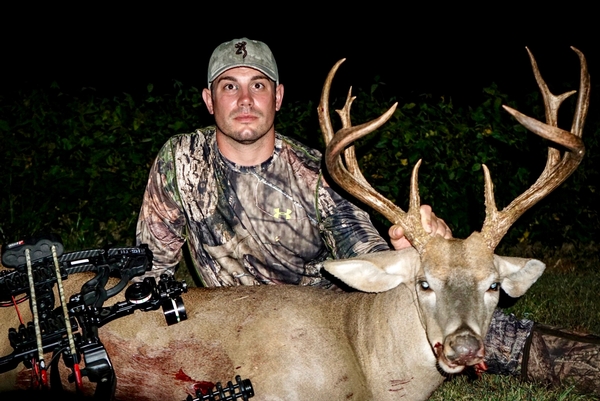 Justin Bowles NC
Best outfitter Ive ever been to! Would recommend to anyone, treated like family and they truly care about their clients!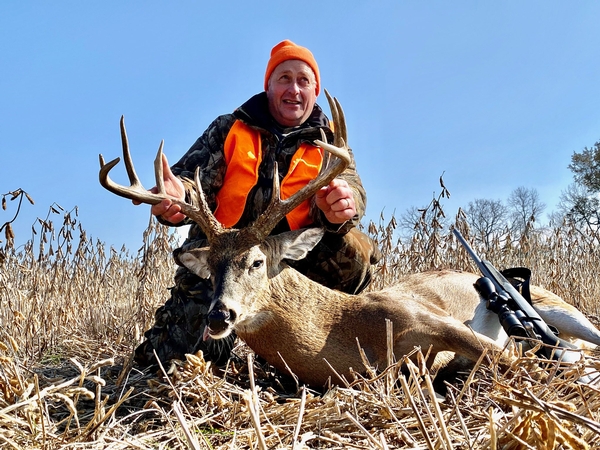 Bob Schuman PA.
This was my second year hunting with Priemer Outfitters and will not be my last. Upon arrival at camp the staff make you feel like family, you will soon realize the wealth of knowledge from the owner Mark Clifford and his team of guides. I cannot say enough good things about the lodge and camp cook. If you are looking for a great whitetail hunt Priemer Outfitters is the place to be. I am already booked for next year and counting the days till I'm back in one of there we'll placed stands. Thanks again Mark Clifford!
Shane Shires N.C
Archery hunt
This was my second hunt at premier. I sought them out to have a chance at huge mature Midwest whitetails .I live where high scoring bucks are slim to none. Mark and his guys put me on them both trips .Unfortunately I missed on my first hunt and made a bad shot on my second hunt. On this hunt I saw 3 Mature bucks ,a 8, 9 and 10pt.The big 8 presented a shot and I took it. But, I missed my mark and made a bad shot. Marks guys have exceeding my expectations both times and even though I left empty handed, my fault, I have enjoyed everything about the hunt. I consider these guys my friends and Lord willing, I will continue to hunt with them year after year. I will be returning in November to try and break my "curse" and again in turkey season with my son for a hunt. These guys are top notch all the way! I seen a ton of deer , passed on some beautiful 3.5 year olds and got opportunities on MATURE bucks. If you want to hunt western Kentucky, do yourself a favor and book with Premier Outfitters! The name says it all!!!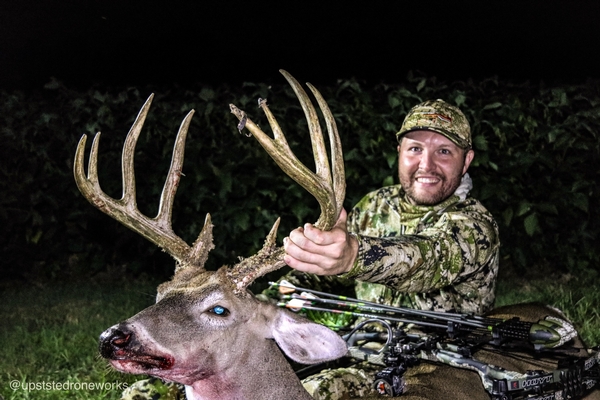 Gunner Jackson
Archery hunt
Premier Outfitters of Western Kentucky is a top notch outfitter with high quality whitetail bucks. I have hunted all of the country and I circle this hunt every year on my calendar. Mark and Kyle and Premier have been so good to me . I have taken a 150" + buck in back to back years. I highly recommend anyone who is wanting to hunt Kentucky to make this place your number one choice!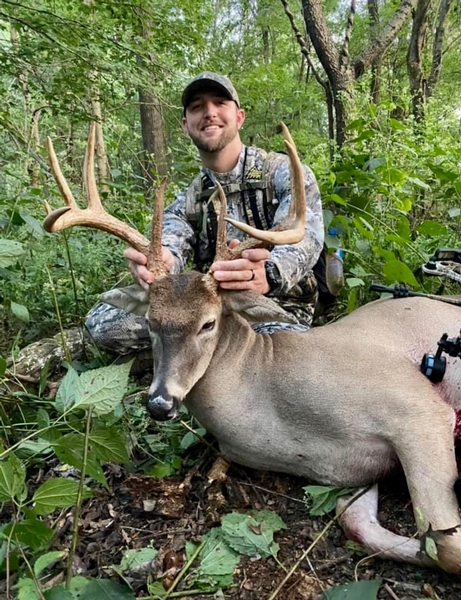 Adam Mayes
Early season archery
Best place I have ever hunted Mark does a wonderful job at Premier and his guides Kyle and Caleb are world class they have a passion for people to harvest mature white tails I promise you won't find anybody who works harder than them at putting you in the best places I will be back for years to come!
Adam Mays
Send us a Testimonial
To our past clients: We appreciate your comments and if you would, fill out the form with comments and a photo about your experience at Premier Outfitters. Fields marked with * are required. Please enter the Name field how you want your name to read on our website (Examples: John Doe, J. Doe, John D., John Doe Corporation).